In a few short months spring will be here, and for most of us that will involve spring cleaning of the home. Every year around this time, I start preparing my home for a fresh new spring look. The first place I start is in the closet. I start by separating things into, donate, sell and trash piles. Then I go through the rest of the house and do the very same thing.
Every year I donate some things to Goodwill Industries or Salvation Army, I take some things to consignment shops and earn money, and I simply trash others. Well, this year in addition to taking my things to consignment shops, I was able to earn some additional funds by selling my products at Triple Clicks, and this was as simple as taking a photo, pricing the item, posting it, and waiting for it to sell. Cha Ching!! And guess what I'll be doing with those extra funds, buying new spring home decor to change up the look of my home, at which point I'll take pictures and share with you.
At any rate, if you would love to clean house and earn money, don't wait too much longer because spring will be here before you know it.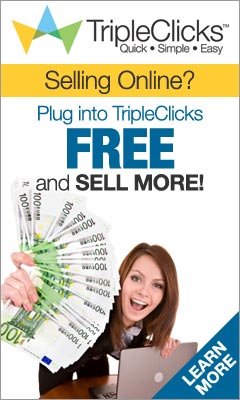 Have merchandise to sell? Free to list. Pay a fee ONLY when you sell. Sign up at: